Toys are essential for toddlers as it helps open their imagination and develops their mental and motor skills. But what are the best toys for the kids in early development?
We believe it is best to give them toys that encourage thoughtful play. The toys must be made with natural materials and specially designed to help the child learn and expand their imagination. With this in mind, we have concluded that wooden toys are best for kids instead of their plastic counterparts.
So what makes them better than the regular plastic toys?
Firstly, wooden toys last longer. They also biodegrade faster. They provide a minimalist design that is highly approved by parents who love simple aesthetics. These toys look stylish yet stimulates the child's curious minds, creativity, and coordination.
Secondly, wooden toys go a long way back in the world's history, dating back to 500 BC. It gained popularity in Montessori classrooms, which exuded a comforting feel and made the children closer to the native world.
Lastly, they're eco-friendly. I mean, we all want something that's good for the environment and our kids, right?
We've already established what makes wooden toys better for our kids, but this still brings us to the important question - what are the best eco wooden toys online?
We searched every nook and cranny of the internet and for natural wooden toys in Australia, and we have finally chosen the ones that topped our list. Take a look at what we have come up with:
1. Grimm's - Building Boards Rainbow Colour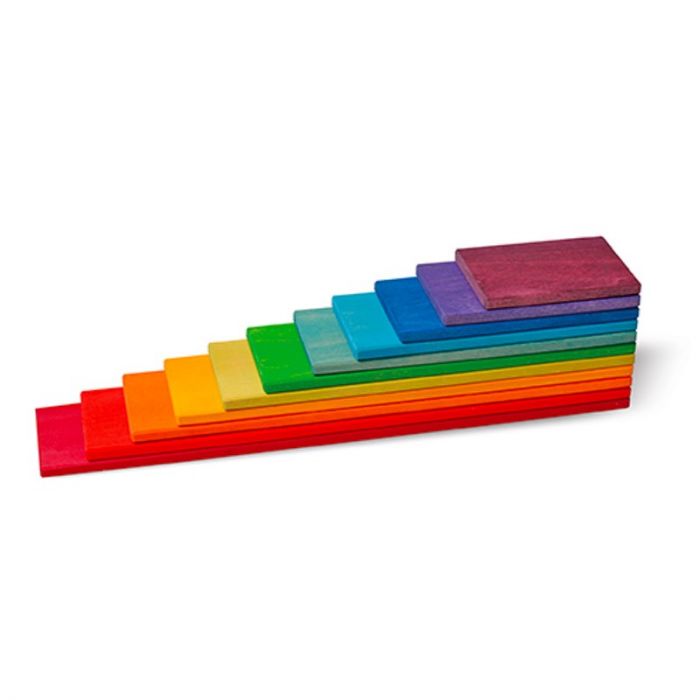 Let your child discover the beauty of colours with these cute building boards. The vibrant hues on each board makes it attractive and eye-catching to the kids. The set is polished wood and can be stacked and shaped like stairs. Super fun for kids aged 2 years +.
2. Melissa & Doug - ABC-123 Abacus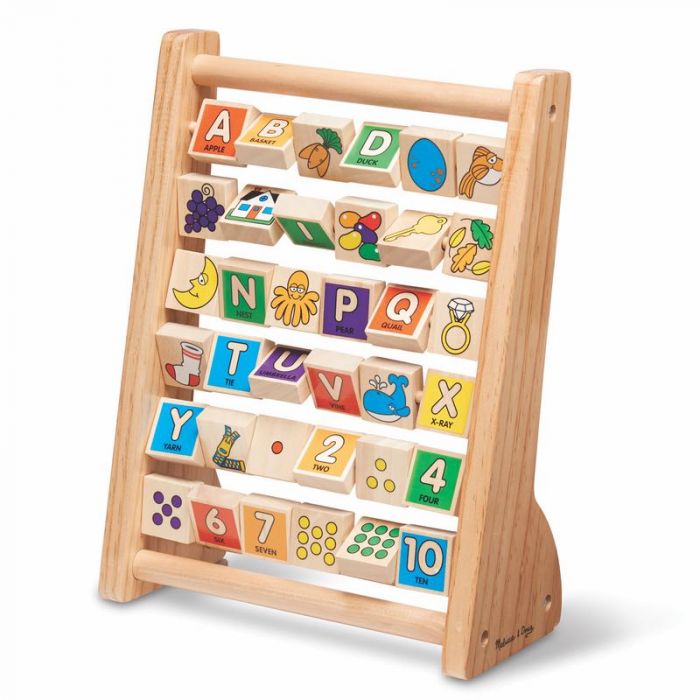 Growing up, most of us had one of these in our homes and we learned our alphabets and numbers through this. This toy from Melissa & Doug features colourful blocks that kids can enjoy while learning at the same time. Great for number and letter recognition, with numbers on one side and letters on the other. Best for kids aged 2 years +.
3. Melissa & Doug Self - Correcting Alphabet Letter Puzzles
Kids love to stack and play matchy with wooden puzzle pairs. It helps them master the letters and match them with photos of fruits, animals, and things. Perfect for ages 4 years +.
4. EverEarth - 50pc Lifestyle Building Blocks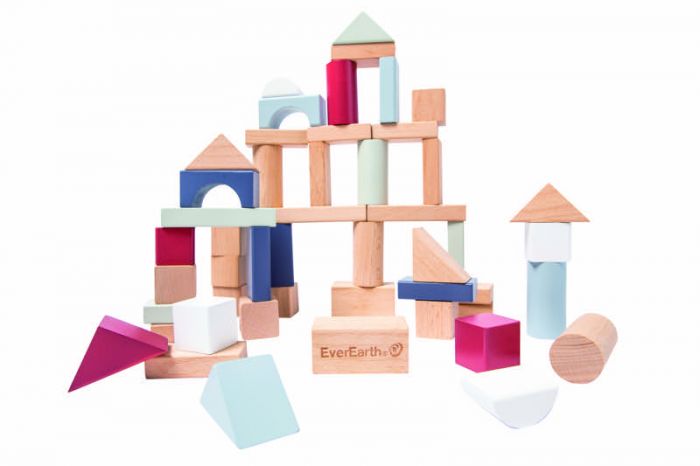 Building blocks are a kid's essential toy. It helps with the child's imagination and play. Each piece is sturdy, smooth, and well-designed. It offers stacking and building play. All pieces come in a container lid. Best for ages 18 months +.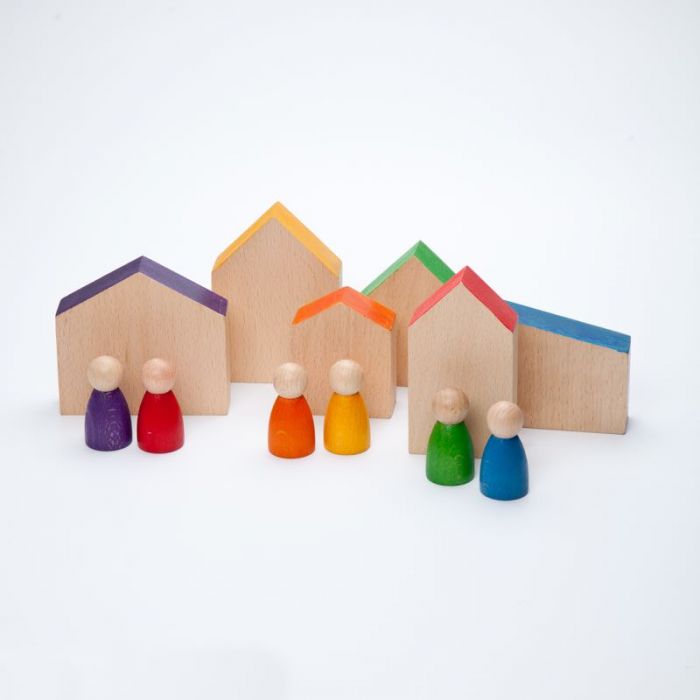 This brilliant wooden play set is perfect for imaginative play. The set comes in different colours and shapes. No need for assembling; kids can just take it out and play anywhere. For ages 12 months +.
6. EverEarth - Rainbow Balancing Game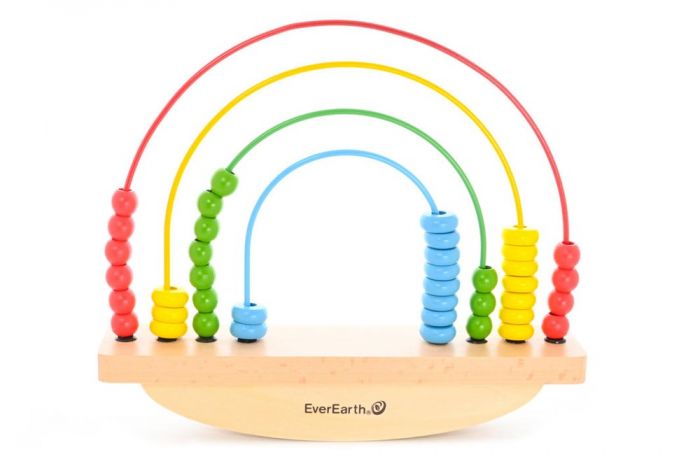 Kids love rainbows! We love rainbows! So why not get a balancing game which allows the kid to learn how to count as well? This toy features a smooth wooden deck and colourful arches that's pleasant to the kids' eyes. Perfect for ages 3 years +.
We all want what's best for our children and these wooden toys allow them to test their skills and creativity. When they rest they can sleep well in a cot, then they can play hard with wooden toys. They can make a huge impact on your child's imaginative and educational growth as well. If you want to get hold of these items, visit our Eco-Toys section and grab them while they're still available.
Suggested Read: Why Should You Not Risk Move a Piano All by Yourself?